Our premier retires on a high note, but …
In leaving on his own terms and with approval numbers that are the envy of so many of his predecessors, Premier John Horgan bucks a decades-long trend of ignominious exits by BC premiers.
In a province where a provincial leader's resignation has traditionally been driven by scandal (Bill Vander Zalm, Mike Harcourt, Glen Clark), or insurmountable unpopularity (Gordon Campbell, Christy Clark), Horgan departs neither under a cloud nor unpopular.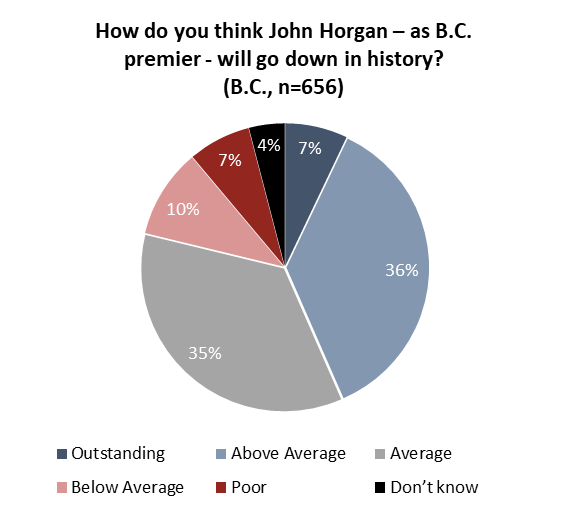 The latest data from the non-profit Angus Reid Institute finds 43 per cent of British Columbians overall say Horgan will be remembered as an outstanding or above average premier – even earning the respect of three-in-ten past BC Liberal voters (29 per cent).
That's not to say he – and his government – have been immune to criticism over significant issues facing the province.
Inflation, health care, and housing affordability, continue to dominate as top issues. And on all three, the BCNDP is viewed as performing poorly by at least 73 per cent.
As Horgan exits, putative new leader David Eby will begin to build his own file for review. He is met with uncertainty by British Columbians, as one-in-three say they don't know him (34 per cent). Those that do are divided between finding him appealing (30 per cent) or unappealing (35 per cent).
Supposing Eby is successful in his bid for leadership – for which he is still only candidate officially approved by the NDP – voter dynamics in the province may tighten. Two-in-five (40 per cent) say they would support the BCNDP under Eby, while one-in-three (34 per cent) would back the BC Liberals (or whatever the party ends up being called) with Kevin Falcon as leader. A significant group – 17 per cent – would support Sonia Furstenau's Green Party.