About
This is Us
As we head into the fall, BC is still trying, through distancing and isolation, to flatten the COVID-19 curve. Sadly, the rate of new cases continues to trouble public health authorities primarily because the public is tiring of the demands of social distancing. BC seniors continue to feel the impact more than most. Many are still isolated, cut off from their friends and family, unable to access the resources they rely upon.
Responding to a need in our elder community, a small group of Victoria-based, volunteer seniors launched wellandtrulygrey.com, a website focused exclusively on helping seniors source reliable information during the pandemic.
Wellandtrulygrey.com emerged as a central source of vital links to information about government and community resources generated to help slow the virus and combat its impacts. The waves of information about health measures, financial programs, mental health concerns, restrictions and access issues, grocery and pharmaceutical shortages and volunteer initiatives were overwhelming. That prompted us to develop an easy-to-navigate virtual gathering place for trusted sources of information.
Make no mistake, life will never be quite the same. There will be unforeseen challenges. For some time, social distancing will be the standard for personal interaction. While we can look forward to the normalisation of restaurants, shops and other community facilities shuttered by the virus, the shadow of COVID-19 will hover over us.
In the coming months, we will continue to be there with you and for you to identify challenges – and explore new opportunities.
The goal of wellandtrulygrey.com is to be the product of your input. So, please, participate. Follow the prompts in the navigation bar and subscribe. And, be assured wellandtrulygrey.com is yours at no cost. There are no hidden advertising gimmicks like many seniors' sites, no inducements, no fees.
NOTICE TO SMALL & FAMILY-OWNED BUSINESSES:
If your small business provides services specifically geared to the needs of struggling seniors, we can help you get the word out. As we transition out of this pandemic there is no charge for this support. Wellandtrulygrey.com is strictly non-profit. Email us at info@wellandtrulygrey.com.
Meet the Team
Brian Kieran...a rare medium well done.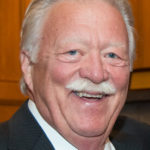 Brian Kieran is a veteran award-winning journalist and editor with deep roots in BC. He came West in the mid-70s with a degree in English and Journalism from Western University. In 1980, the Vancouver Sun assigned him to the Legislative Press Gallery. In the early 90s, Kieran wrote a popular political column for The Province. In 1996, Kieran launched a boutique public affairs firm specializing in media relations. These days Brian is semi-retired in James Bay. He is editor of "Orders of the Day," a monthly newsletter published by the Association of Former MLAs of BC.
---
Kate Thompson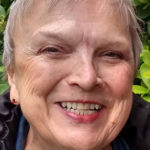 A BC pulp mill brat, Kate Thompson has been entrenched in Victoria's James Bay for the last 25 years. A lifelong news junkie, she has worked as a radio reporter and host, a communications manager with government and a freelance writer/researcher. Kate was thoroughly enjoying her part-time job at a James Bay consignment store that was a hub of the community until the pandemic closed its doors. She needed something to do and a good source of information. So did some friends and colleagues. Voila! Wellandtrulygrey.com.
.