Discover Fan Tan Alley of the Olden Days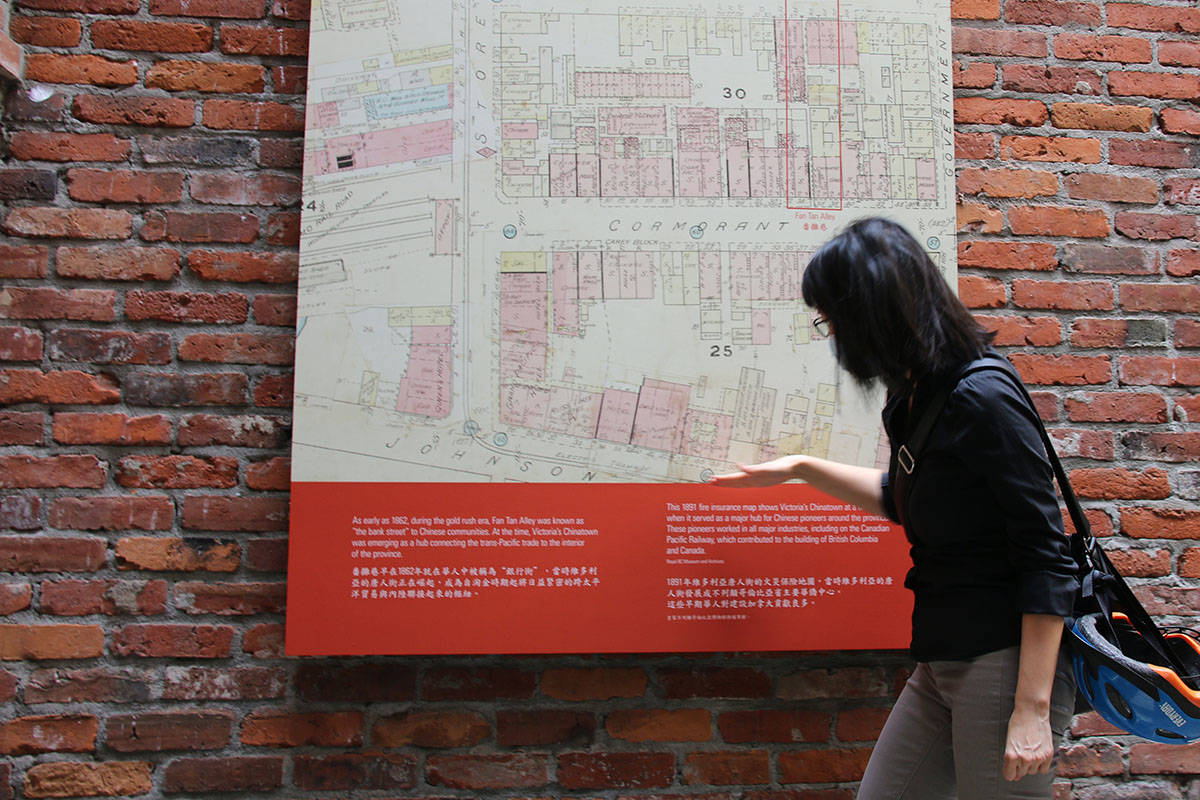 A new pop-up exhibit in Fan Tan Alley aims to connect passersby to the history of the area.
The exhibit features a map from 1891 that highlights Fan Tan Alley, also known as "the bank street," as an economic centre that connected the trans-Pacific trade to the interior. During this time, the opium trade was still legal and brought the city "a lot of revenue at the time," according to Tzu-I Chung, curator of the exhibit.
Across from the map, is a digital showcase of a handmade lantern that was displayed at the Chinese Freemason's headquarters – which is one of the oldest Chinese organizations in the country, dating back to 1863 – in Victoria and likely at local Lantern Festivals during the 1930s and 1940s.
The exhibit opens on July 24 and is located in Canada's oldest Chinatown – ours!